bullrunnervr.com is a website managed by Prisma Virtual Reality S.L (hereinafter, "Prisma Virtual Reality") with CIF NUMBER B-87903993, domiciled inCalle Valdecaleras Nº5, 8ºC. 28043, Madrid which complies with the requirements established in the Organic Law 15/1999, of December 13, Protection of Personal Data (hereinafter, "LOPD") and its implementation rules.
Through this privacy policy we inform you about bullrunnervr.com's personal data protection policy (or "Website") so that you can determine freely and voluntarily if you wish to provide bullrunnervr.com with the personal data that are required and can be obtained from you through of the income and use of the website. Your personal data is treated in accordance with the provisions of these regulations.
1. Processing of personal data and the purpose of processing.
We inform you that the data that during the use of the website will be part of one of several files, which must be duly registered with the Spanish Agency for Data Protection, whose ownership and responsibility corresponds to Prisma Virtual Reality.
By accepting this Privacy Policy, you accept its content and give your express consent for the processing of personal data provided in order to provide and offer our services.
Your data will be processed to achieve, among other things, the following activities: development of statistics; registry management and user removal; organization of services and events; management of applications and applications; sending magazines; marketing of products or services; personalization of subsequent purchases and navigation; as well as sending commercial communications, including by email, about offers and services related to bullrunnervr.com.
You authorize and grant your express consent to bullrunnervr.com to process your personal data for the aforementioned purposes. These data will be those that you provide or that can be collected from forms, hiring processes and / or by any other means.
bullrunnervr.com does not request specially protected data from users, that is, in accordance with articles 7 and 8 of the LOPD, data related to race and ethnic origin, religious beliefs, criminal records, physical and mental health and sexual orientation.
Some of the fields that appear in the bullrunnervr.com forms are mandatory fields, so the omission of any of them may mean that your request will not be addressed.
You declare that the information and data you have provided to us is accurate and true, and bullrunnervr.com reserves the right to exclude the services of users who have provided false information, without prejudice to the right to take legal action. You will be the only person responsible for false or inaccurate statements made and for any damage caused to bullrunnervr.com or third parties.
Personal data will be treated with the level of protection required by law to avoid any loss, alteration, treatment or unauthorized access.
If, in any way, you provide us with personal information about other people, we advise you to do so with your prior consent and having informed them of the reasons contained in this Privacy Policy.
2. Links to Third Parties
This website may contain links to other sites that may be of interest to you. Once you click on these links and leave our page, we no longer have control over the site to which you are redirected and therefore we are not responsible for the terms or privacy or the protection of your data in those other third party sites. These sites are subject to their own privacy policies, so it is advisable to consult them to confirm that you agree with them.
3. Minors.
bullrunnervr.com reserves the right to verify, through any means it deems appropriate, the actual age of any user who has disclosed data through the website. Under the suspicion that a user who has disclosed data on the website is less than fourteen (14) years old and has falsified the data required for access, bullrunnervr.com will deny access to the services offered and proceed with the cancellation and elimination of the user. Since it is extremely difficult to determine the real age of the people who disclose data on the website, if you discover that one of your children has made such a disclosure, contact bullrunnervr.com at the following email address: hi@prismavrstudio.com.
4. ARCO Rights.
You can exercise the rights of access, rectification, cancellation and opposition in the terms indicated in the legislation of protection of personal data, by contacting bullrunnervr.com through the following email address: hi@prismavrstudio.com.
Finally, we indicate that bullrunnervr.com can cancel its subscription unilaterally as at any time and without prior notice in accordance with the conditions established in articles 4.5 and 15.3 of the Data Protection Law.
5. Use of cookies:
The use of cookies and their IP address, taken by this website, is done only for the purpose of maintaining a site according to your local preferences (such as used web browser, operating system, ISP, etc.). The "cookies" allow to deliver a content adjusted to the interests and needs of our users / visitors.
Third party cookies that are present on this website, such as advertisers or advertisements, may also be used for the sole purpose of providing additional or relevant information to the User's Navigation.
You can consult the cookies policy in the following link: http://bullrunnervr.com/cookies-policy/
6. Security measures.
bullrunnervr.com maintains levels of protection of personal data in accordance with the Data Protection Law and Royal Decree 1720/2007, of December 21, which approves the Regulations for the Development of the Data Protection Law and has configured all the technical means to avoid loss, misuse, alteration, unauthorized access and theft of data that the user provides through the Website, without prejudice to inform you that security measures on the Internet are not impregnable.
bullrunnervr.com undertakes to comply with the duty of secrecy and confidentiality regarding the personal data of users.
7. Control of your personal information.
At any time you may restrict the collection or use of personal information that is provided to our website. Each time you are asked to fill in a form, such as the user registration form, you can check or uncheck the option to receive information by email. In case you have marked the option to receive our newsletter or advertising you can cancel it at any time.
This company will not sell, assign or distribute personal information that is collected without your consent, unless required by a judge with a court order.
8. Claim.
In case of any claim that may be filed
9. Policy modifications.
The website reserves the right to modify, rectify, alter, add or delete any point of this writing at any time and without prior notice, being your responsibility to keep informed of it for proper management of your information.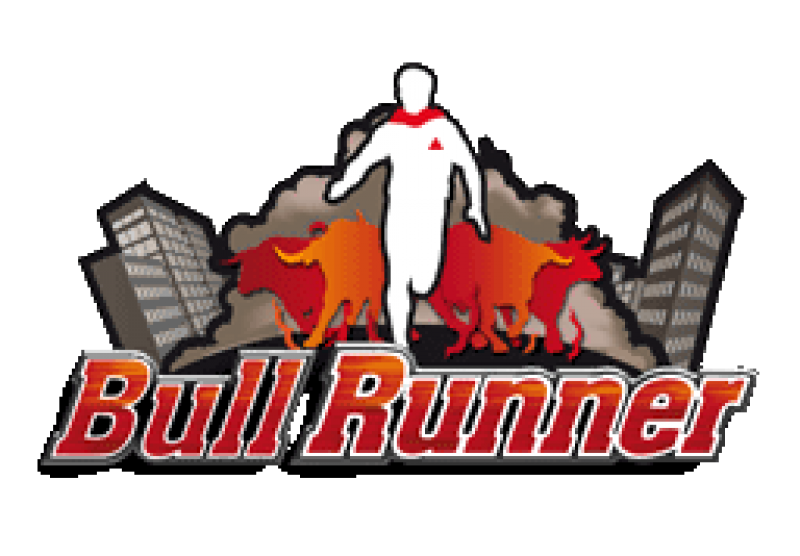 The Encierro is something that makes you to be in the NOW, that intense state of great vivacity in which you are free of time, free of problems, free of thoughts free of charge of personality. Getting away from the NOW during the Encierro, even if only for a second can mean death and this is precisely what makes you feel more LIVE than ever to the runner. This state, together with the magical collective consciousness that exists in the fiestas of San Fermín, makes Pamplona a unique place in the world for 9 days a year.